Interview with
Vasudha Pharma

Priya Bhat  | Posted on November 8, 2022
Vasudha Pharma is a well-known pharmaceutical company in India, a country leading the world when it comes to the pharmaceutical industry. For this article, we interviewed Madhu Mantena, the marketing director of Vasudha Pharma. He worked at Vasudha Pharma for longer than two decades. We can easily say that he is a dedicated employee with lots of insights to share.
A 25-year journey to success
The company is celebrating its 25th anniversary this year—more than two long decades in the pharma world. Madhu Mantena will also soon celebrate his silver jubilee working at Vasudha Pharma. He had a great experience, joining the accounts department first, then switching to logistics. Now, he has been heading the marketing department for a long time. The company entered the business world around 1996. When he had just started working, India was very much different from India we know now. Of course, Vasudha Pharma also grew alongside India and developed gradually over time. Madhu Mantena was one of the company's first employees, and now he works in the same company with over 4000 colleagues.
The recent years showed significant growth for Vasudha Pharma, with the only exception being last year; the company's growth was down by 4 percent because of COVID-19. But Vasudha Pharma doesn't stand alone in this situation. It was an exception that applied to too many companies. The pandemic disrupted the pharma industry in many ways, and companies had to learn new ways of adapting to its challenges.
As of now, they have six units, all based in India. In the last few years, they added two units. Initially, the focus was on developing cost-effective processes for several intermediates related to piperidone & piperidine derivatives. By the early 2000s, the company gained world-class expertise and became the world's largest manufacturer of piperidone & piperidine derivatives. Later, the company integrated from intermediates to APIs and diversified into a large product portfolio of about 40+ APIs, spreading across several therapeutic areas.
Having recognized the vital role of R&D in launching new products and processes, a separate dedicated R&D facility with around 100+ scientists was set up in 2017. Vasudha Pharma has five manufacturing sites (4- finished APIs and 1-API pellet) in India. All the API facilities (except the new facility) are audited by several Health Authorities, including USFDA, EDQM, PMDA Japan, Korean FDA, and so on. The facilities are also certified for ISO 9000, EMS 14001, and OHSAS 18001.
For the decade 2020, Vasudha would like to focus on "Customer-centric Operational Agility."  Under this, Vasudha would like to engage in three core areas:
Enhance quality operating model through quality system maturity development
Improve customer service by strengthening R&D capabilities
Integrate EHS practices
It's a market that comes with its ups and downs. The times are tough, some companies suffered a lot, and now the market is not ideal for a company to flourish. But things are looking quite positive for Vasudha Pharma. The support from top big pharma companies, the number of facilities with huge capacities, their investment in R&D, and huge and committed manpower, enable them to implement the projects their customers demand.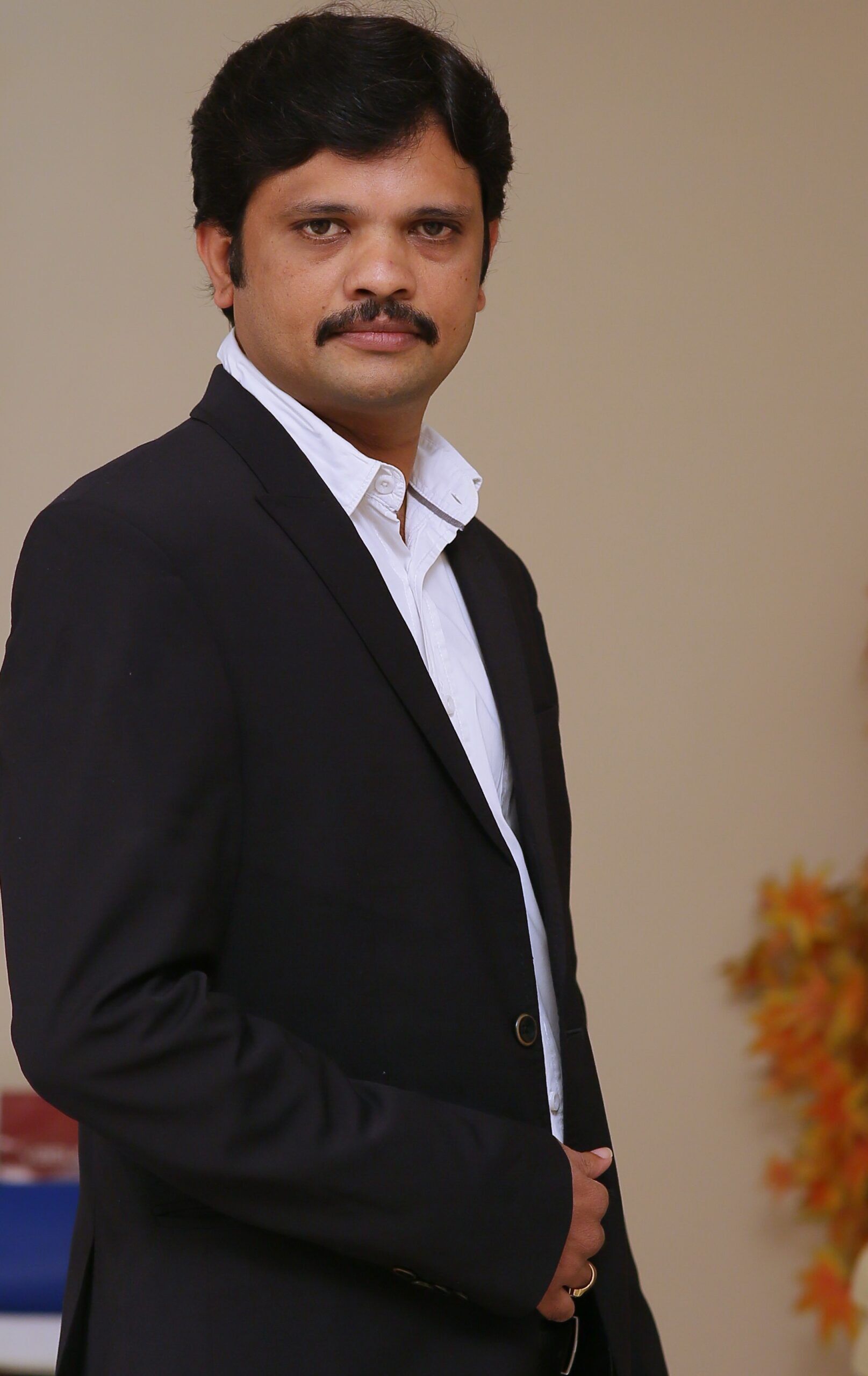 Madhu Mantena:

"Thanks to our big pharma customers and large product portfolio, we managed to overcome the difficulties."
Starting the workday with meditation
Work-life balance is not ignored, with lots of freedom given to the employees. It's a family-owned and friendly business that promotes a healthy work environment. The company invests in its employees' mental, emotional, and spiritual health and happiness. They even have meditation and communication skills workshops. It's a recent trend in India; larger companies tend to follow these workshops.
"We start our day with a half an hour session of meditation and end it with a half an hour session of Meditation.  ½ hour of meditation per day is allowed for free to all employees in a work shift of 8 hours. It is completely voluntary, and they can choose whether they want to do it in the morning or the evening." explained Madhu Mantena.
However, showing responsibility and care within the company is not enough anymore; Organizations also have a responsibility to the world and to the society they operate. Even though corporate social responsibility (CSR) became mandatory in India around 2005, Vasudha Pharma started an exciting project a few years before: making clean water accessible to the underprivileged. Many floods and natural calamities complicate the daily lives of Indian people; that's why they created a foundation revolving around making clean water more accessible.
But they didn't stop there; they also started a small hospital where they invested in several pieces of equipment to run expensive tests, which is unaffordable for some Indians. Vasudha Foundation also supports many other initiatives in Health and Education sector and spends beyond the CSR-mandated amount.
Vasudha Pharma has several customers from all around the world, from Japan to the United States. Culture is a significant factor in how one should interact with different customers.
For instance, Madhu Mantena explains that it is different in Japan; you need lots of patience to become long-term partners with Japanese clients. China also works with a similar style. Europe and USA have more similar systems and work requirements, so the approach has much more commonality. It is difficult to penetrate US and European markets as the standards are very high, and the competition is tough. You must be very professional and methodical, and the room for error is negligible. It's a lot of investment with a high level of risk. But in the end, it's worth it; Vasudha Pharma developed strong relationships with its European clients.
"When we see a potential in a product, we don't hold back investments and time-consuming efforts," said Madhu.

The API market
They are mainly focusing on APIs that are getting off patent soon. Out of several APIs, they selected 10-15 potential molecules. Those molecules added much value to Vasudha Pharma in domestic and regulated markets. Choosing products to develop an API is one of the most challenging tasks in the pharma industry. Despite it, their focus remains on introducing new APIs every year.
"Nowadays, we can only survive in the regulated markets wherein lot filings in time in respective countries is the key factor for growth. Whatever changes are happening, whether it is quality or infrastructure, we need to stay up to date and meet the quality standards that are constantly evolving. Even if you maintain the quality, it won't be enough. You have to focus on other important things too, such as ESG practices which are increasingly becoming more and more relevant." explained Madhu.
Deciding which APIs to produce is always a tricky but crucial part of the job. Vasudha Pharma participates in trade fairs worldwide, such as CHPI Worldwide – Philadelphia, Japan, Frankfurt, etc… During customer meetings, they ask their customers for requests on which molecules to develop. But that's not enough. They also investigate market data, which could be beneficial in the following years.
Digitalization in the API market is essential now. Innovation is crucial for pharmaceutical companies to survive in the market. That's why the company tries to maintain the highest level of innovation and technology in its labs. They started using SAP in their units in 2014 but also implementing LIMS (Laboratory information management system) and HRMS systems this year.
But innovation doesn't stop at the technical areas of the company. Employing innovative sales methods and finding new ways to approach clients is also essential, which they do use platforms such as Pharmaoffer.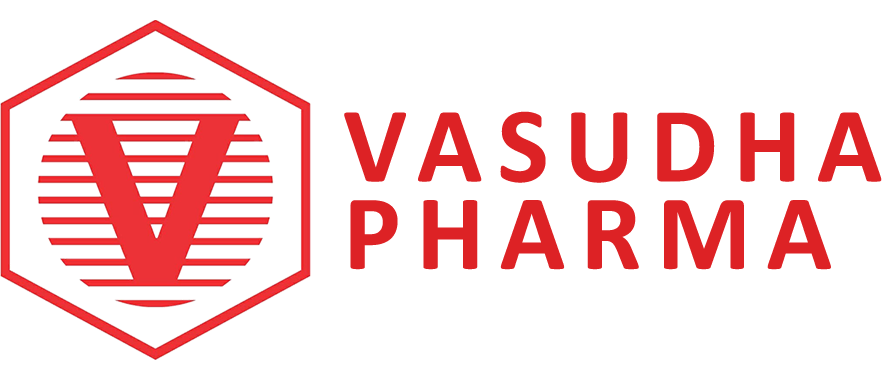 If you want to learn more about the APIs they're developing, feel free to visit their webpage on Pharmaoffer. Thanks for reading!