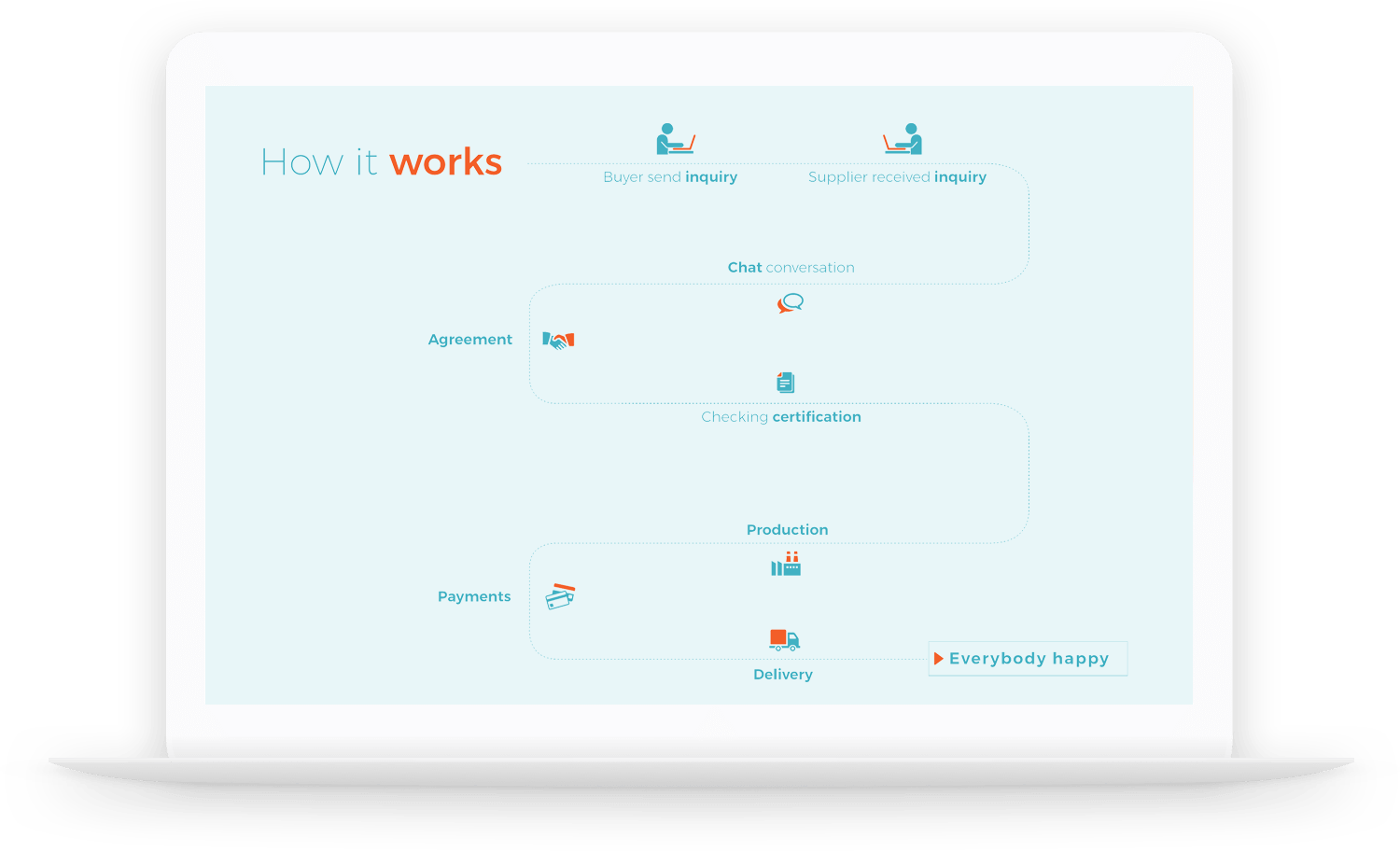 What does the process look like?
We are not a trader but rather a comparison- and communication platform. Pharmaoffer is an online marketplace where you will chat directly with the supplier. They will send you a price offer on the platform.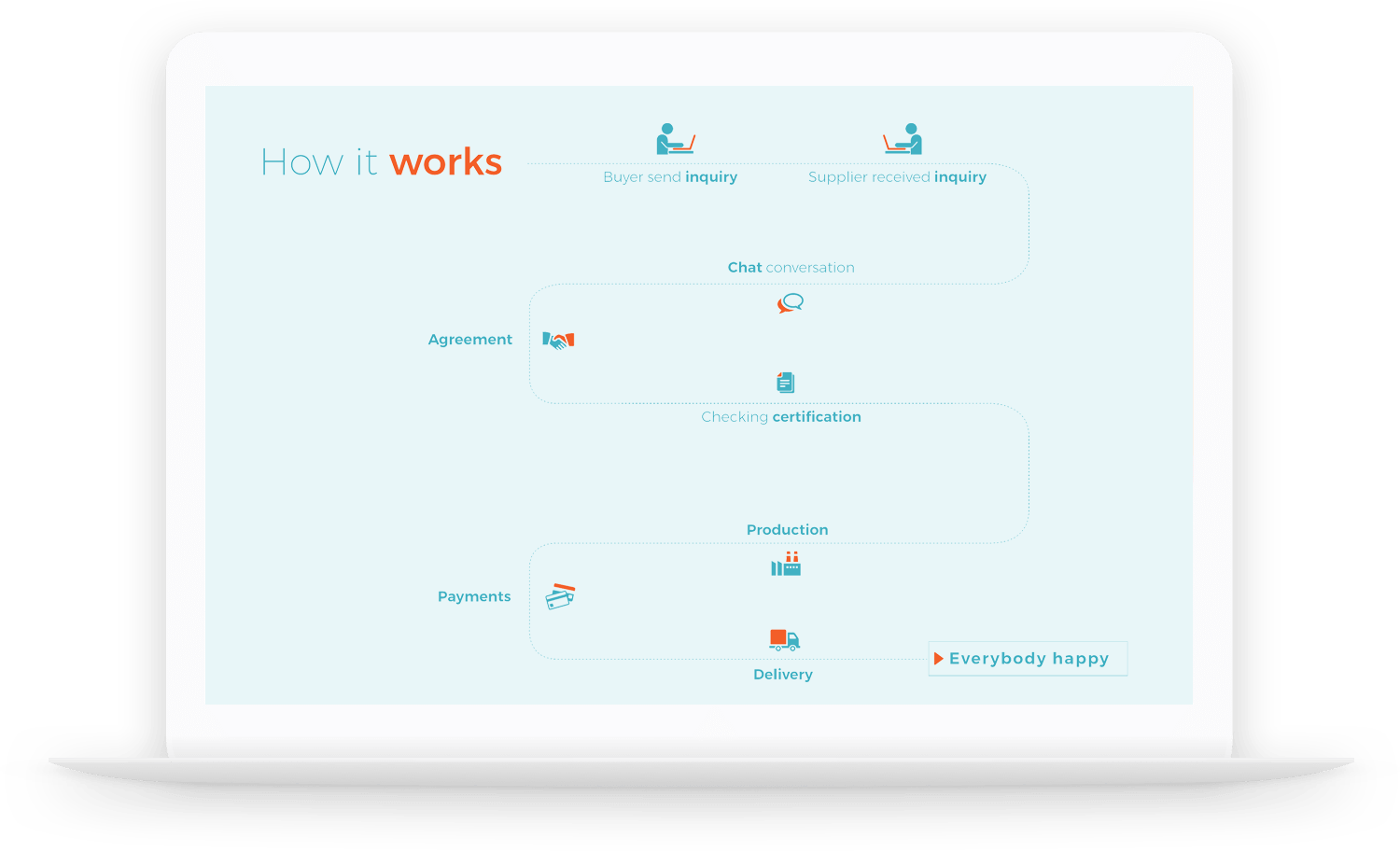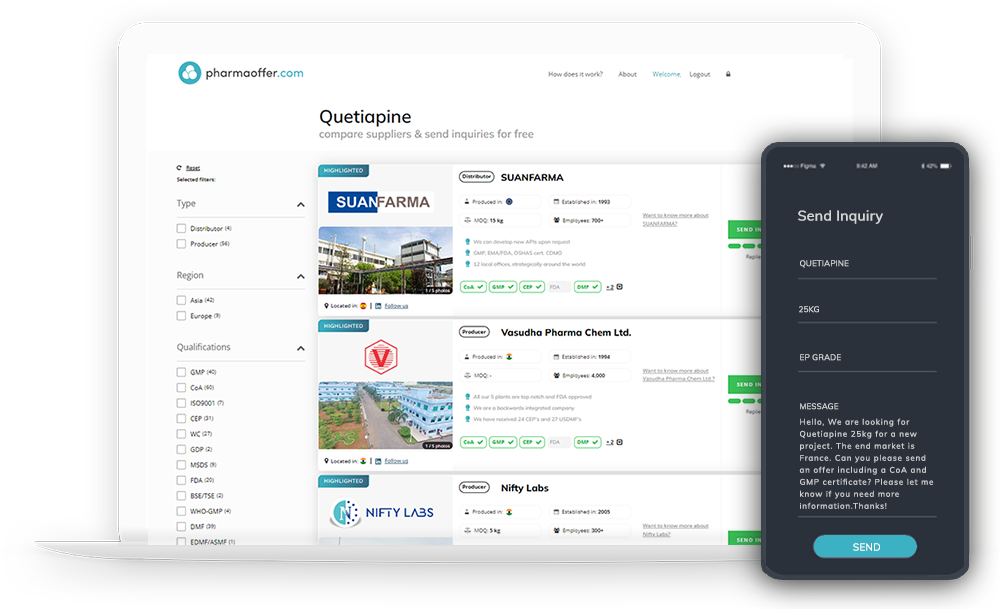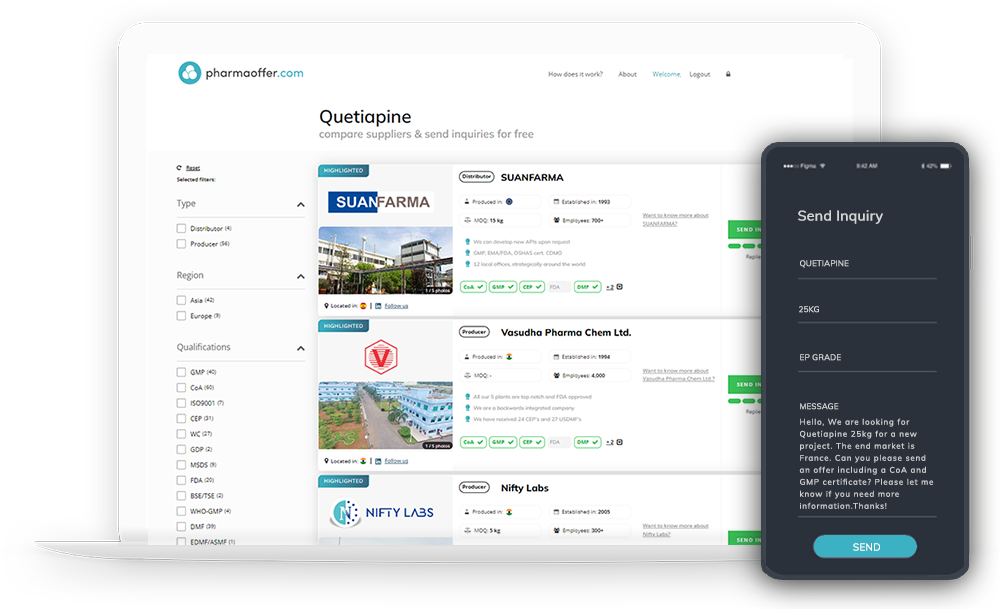 Everything you need to know in one overview
Country of origin
Most suppliers have offices everywhere in the world, what matters is where the materials is produced
Producer or Distributor
See immediately whether the supplier is the manufacturer of the product or a Distributor
Certificates
The most important part, which qualifications does the supplier have.
Unique selling point supplier
Why should you contact this supplier?
Average response time
Is your request urgent? Consider contacting suppliers who respond quick
For all your sourcing challenges
APIs for a new project
Whether you are a compounding pharmacist or a large scale drug manufacturer, finding the right API supplier for a new project was always a challenge. Not anymore when you use Pharmaoffer.
Looking for an alternative supplier
There is nothing more frustrating than your active pharmaceutical ingredients supplier having issues with their supply. It is important to have a back-up plan.
API for research purposes
R&D is an important part of the pharma industry. Universities, CDMO's, CRO's, and large pharmaceutical companies with their R&D department all need access to APIs.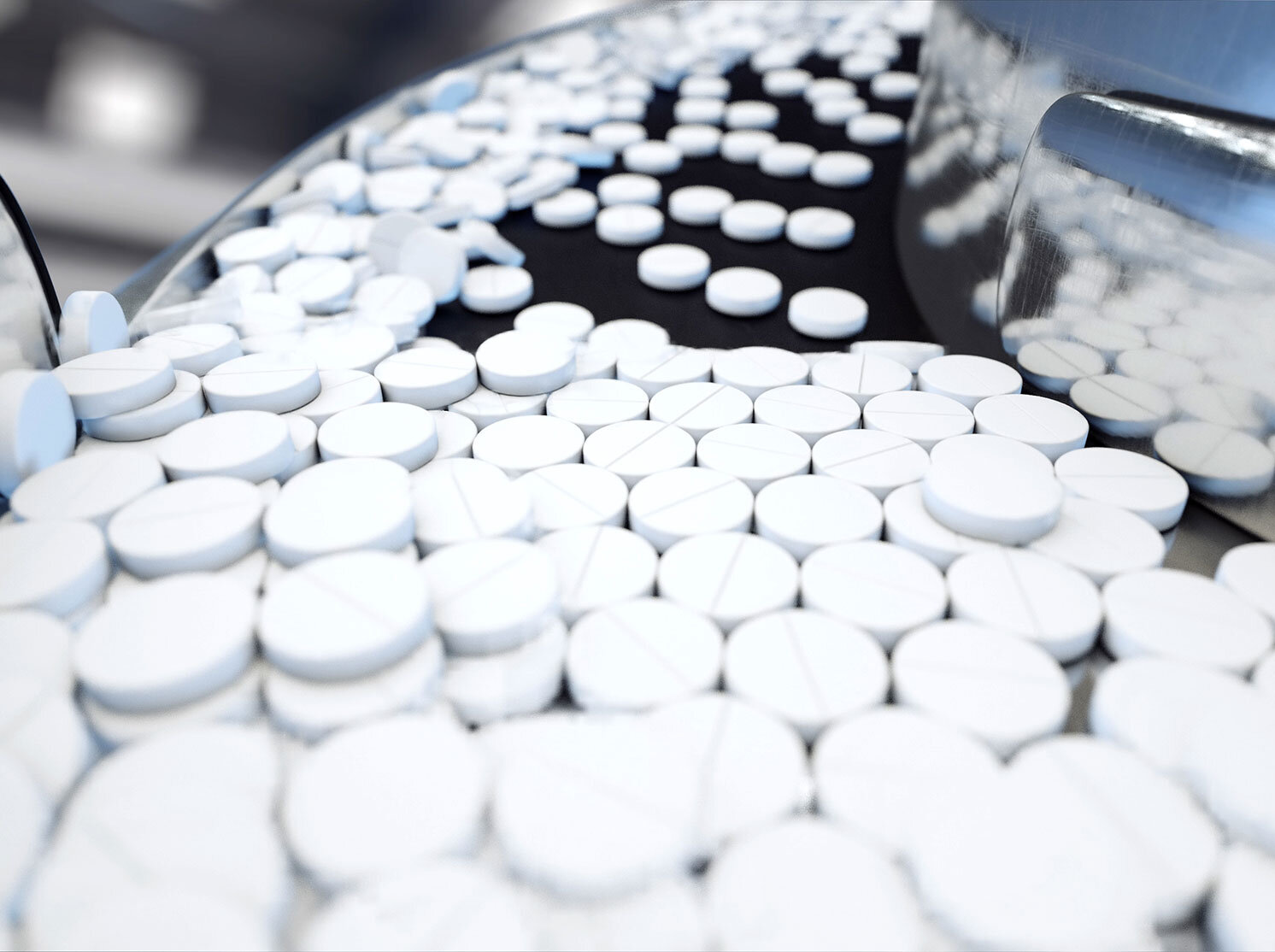 Who can make use of Pharmaoffer?
Companies
Pharmaoffer is a business to business (B2B) platform. This means that the platform can be used by companies only, and not by consumers.
Pharmaceutical
The ingredients on our platform are used in the production of pharmaceuticals. You need to be active in the pharma industry in order to use our platform.
Buyers
We facilitate the entire process from sourcing the product until the order. The actual buyer needs to be the one who places and pay the order, not a third party.
So, what brings you here today?
I'm looking for an overview of suppliers who meet my quality standards
I want to know more about promoting my products as a supplier
I would like to know more about this online platform and the team behind it.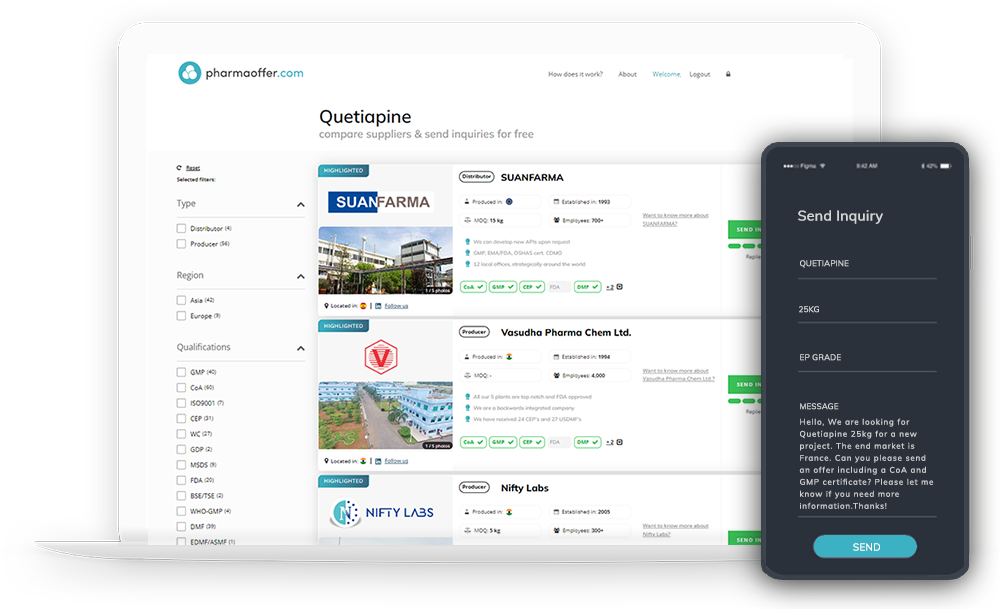 Would you like to know more?