BECOME A SUPPLIER ON PHARMAOFFER
Start selling today with Pharmaoffer
Thousands of buyers can't wait to see what you have to offer. And often, it is not limited to a single deal. They are looking for long term relationships with reliable business partners. Want to know more about our buyers?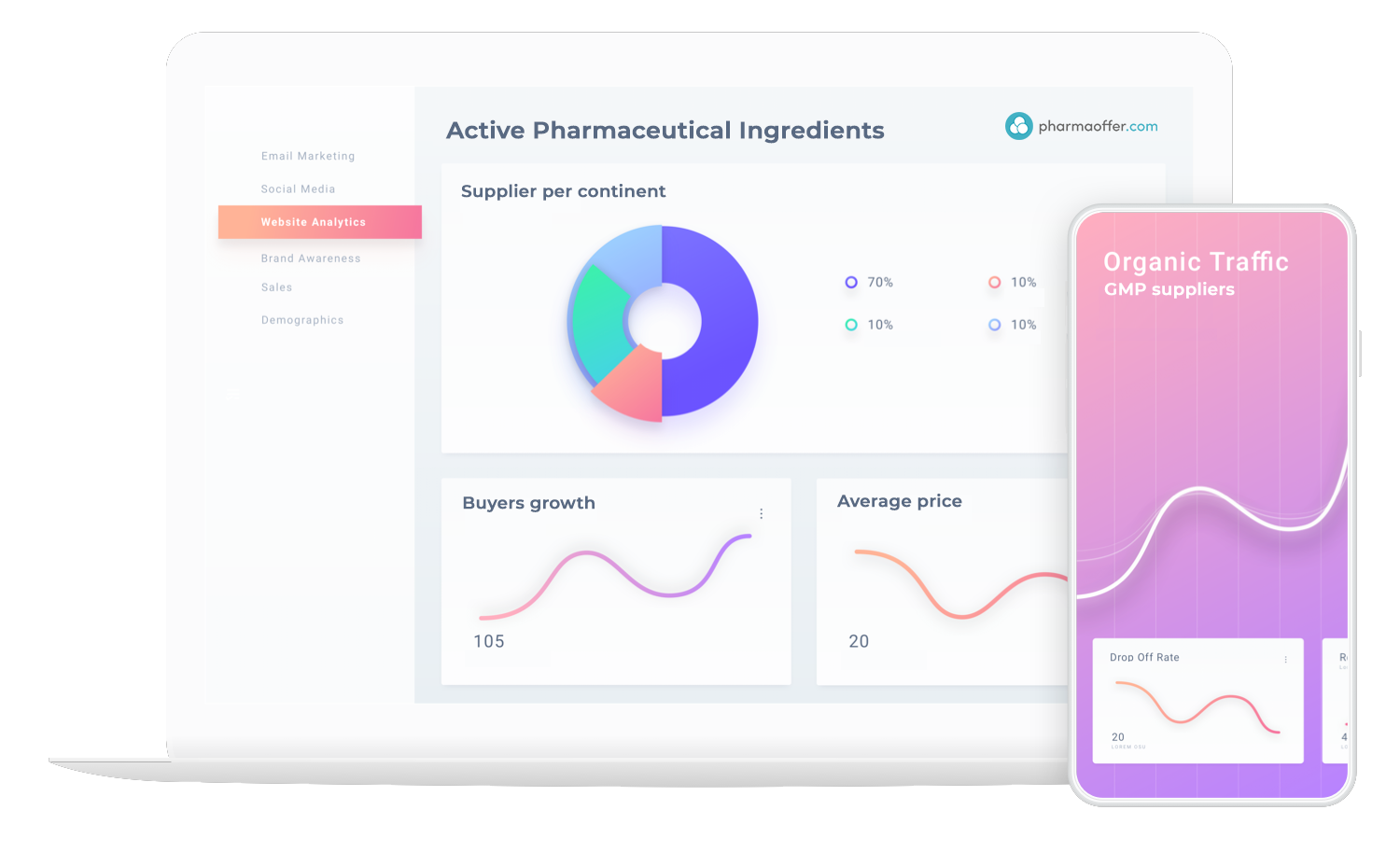 Find new clients
Our clients are looking for your products. Join us and let them reach you!
Brand awareness
Be present online. Show the best side of yourself. It's the first step of new long-term business relationships!
Learn from our data
Do you know who and where in the world buyers are looking for your products? We do! 
Find new clients
Pharmaoffer is a platform that connects buyers and suppliers (B2B), which means that we put you and the buyer in direct contact. We have digitized the entire process while still keeping relevant aspects of the API business the same.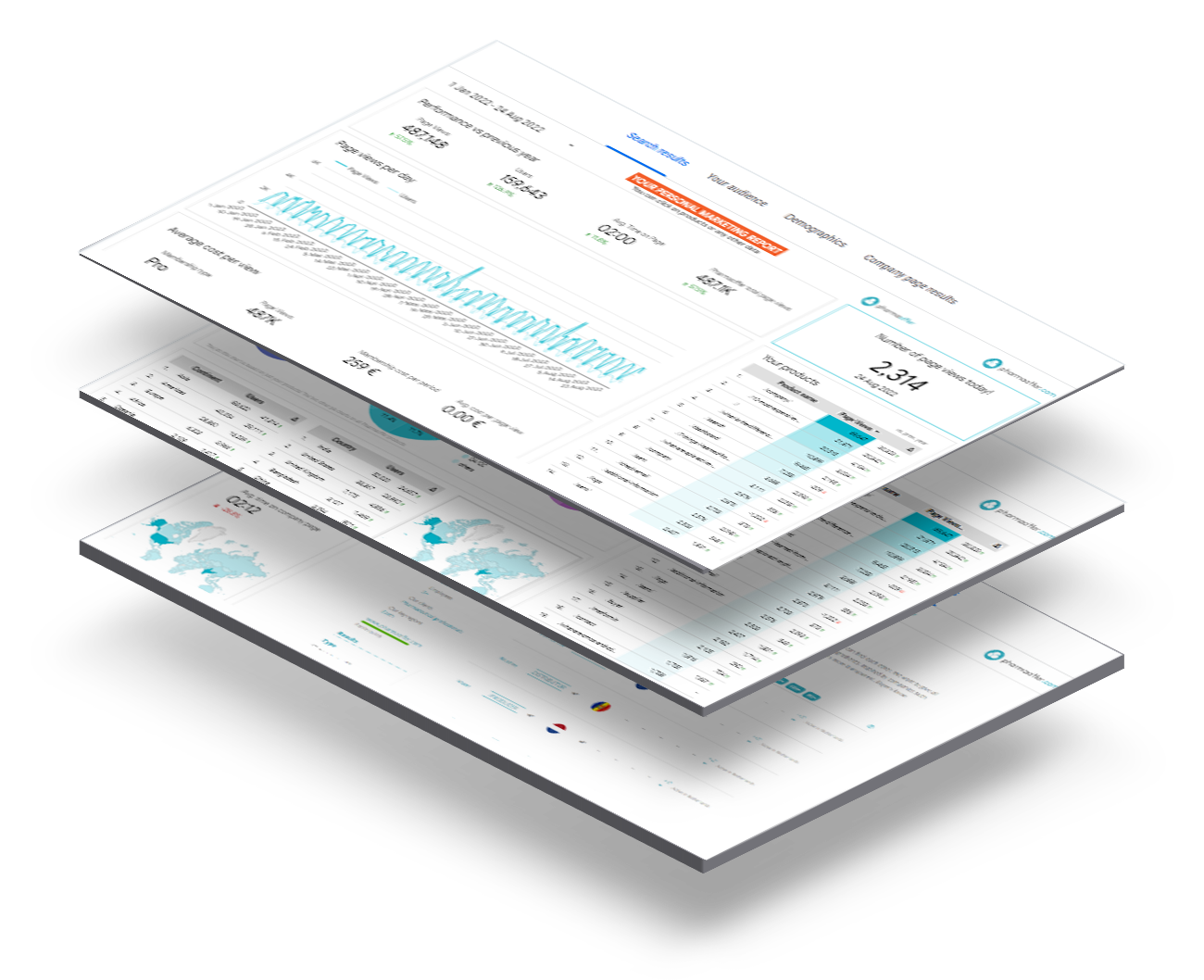 Data is the new gold
Learn from your target audience in your personal live data analytics
 
Unique to the pharma industry, we can provide you with live data insights about your products. You can discover your bestselling products, the demographics of your audience and so much more.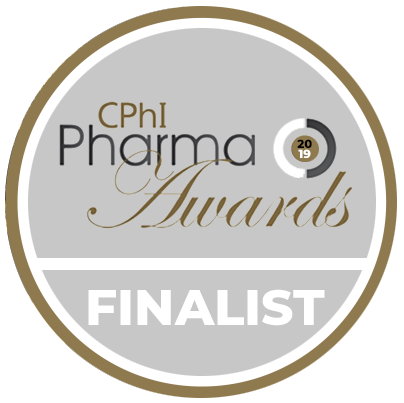 CPhI Pharma Awards 2021
For the first time nominated in the category Digital Innovation and for the third time in a row finalist of the CPhI Pharma Awards.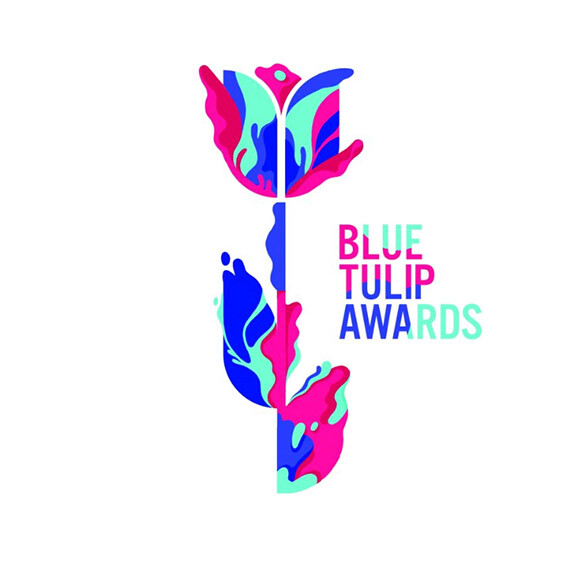 Blue Tulip Awards
2020
The Blue Tulip Awards is organized by Accenture. We survived multiple rounds and made it to the final top 10 candidates out of almost 100 healthcare innovators.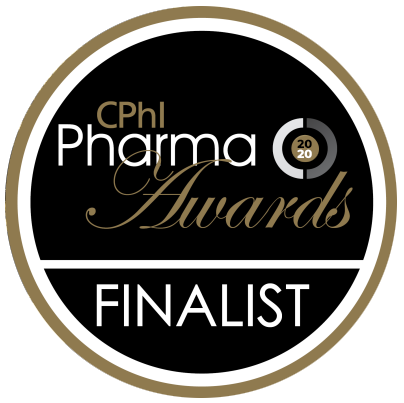 CPhI Pharma Awards 2020
We were selected for the second time in a row as one of the four finalists in the category Excellence in Pharma: Supply Chain, Logistics, and Distribution.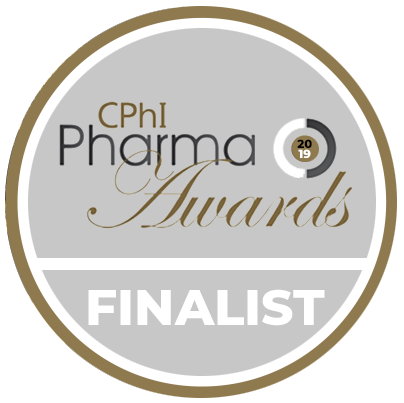 CPhI Pharma Awards 2019
The CPhI is the largest organizer of pharma exhibitions. We've been nominated as most innovative company in the category Supply Chain, Logistics, and Distribution.
We focus on the API market

only!
Registered pharma companies
Want to know more?
Leave your details here and we'll contact you

within a day

about the membership prices and options!