Become a supplier on Pharmaoffer
Reach the new generation of pharma buyers
Our buyers are actively sourcing online to find qualified suppliers for their products. But, that doesn't mean that they are looking for a single deal. They are looking for long term relationships with reliable business partners. Want to know who our buyers are?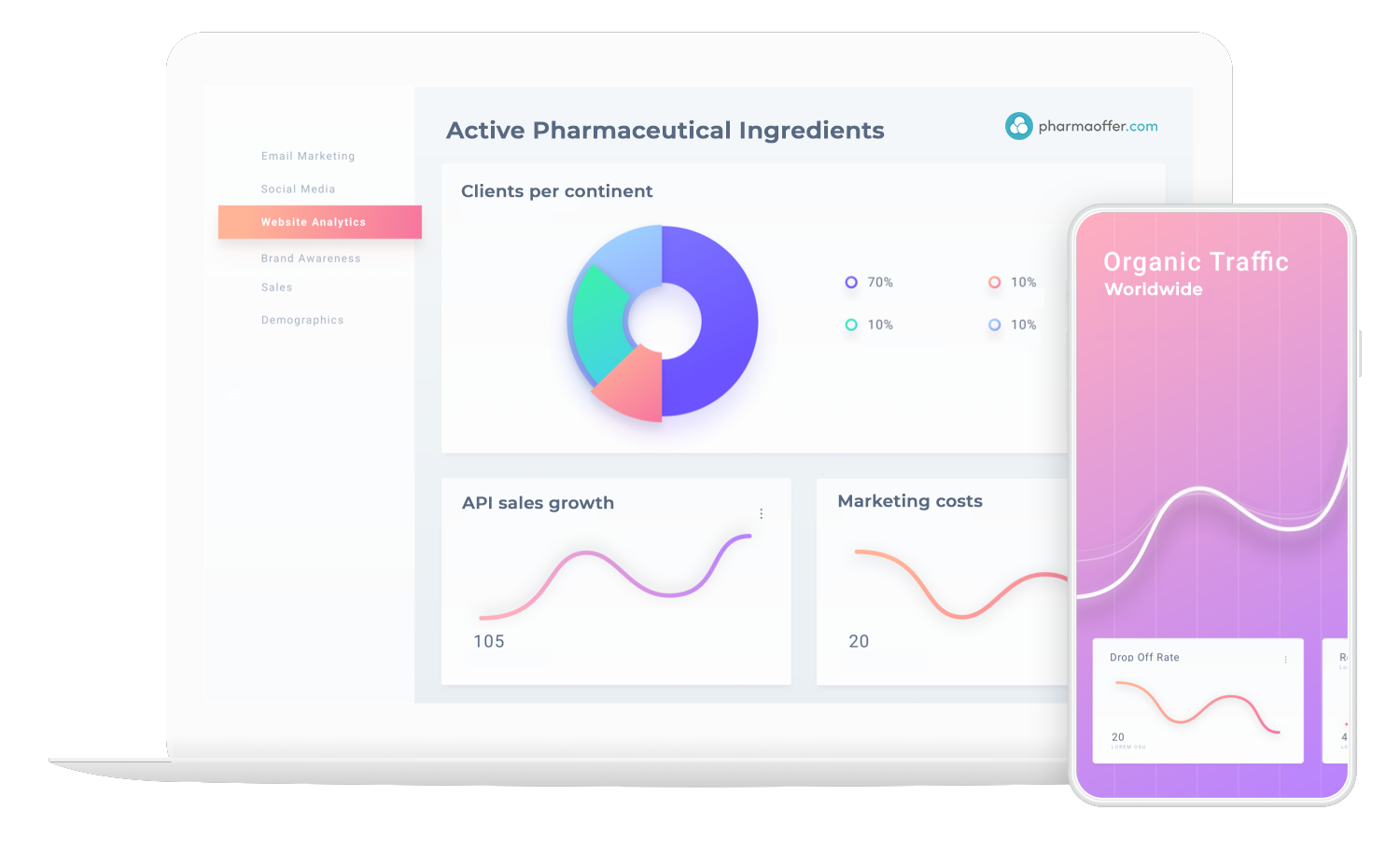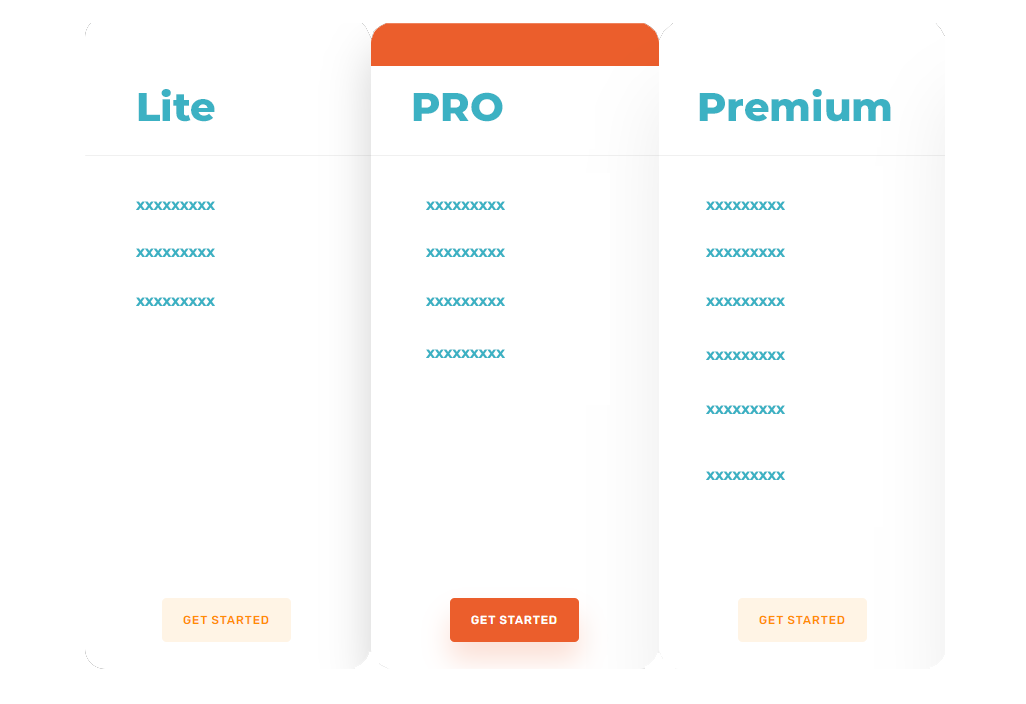 Do you want a top ranking for your company?
All serious API suppliers can get listed on Pharmaoffer. We offer several membership packages to choose from so you can decide which online presence fits best for your company.
There are more buyers looking for your products than you might think.
Are they able to easily find you though? Thanks to our continuously ongoing improvements and investments in our Google ranking, we'll be able to give you leads that you weren't getting before.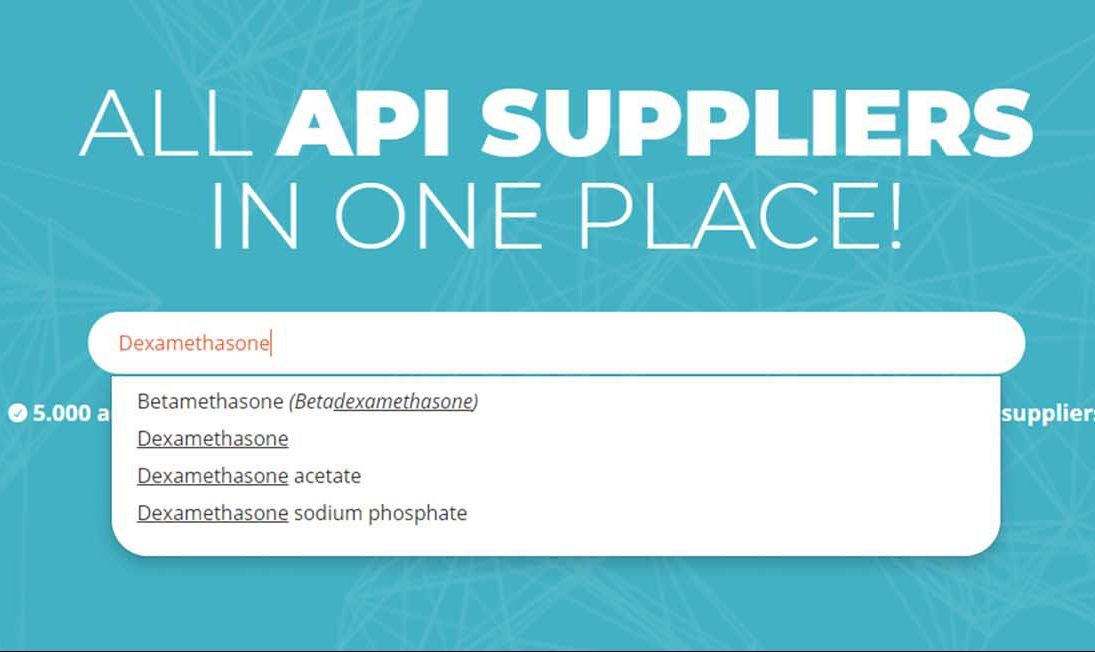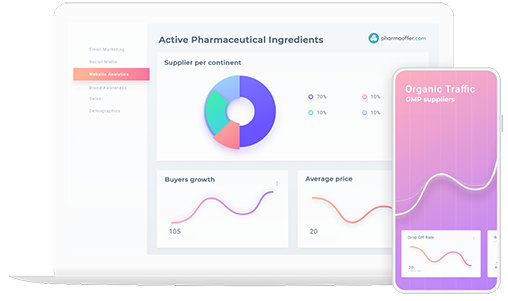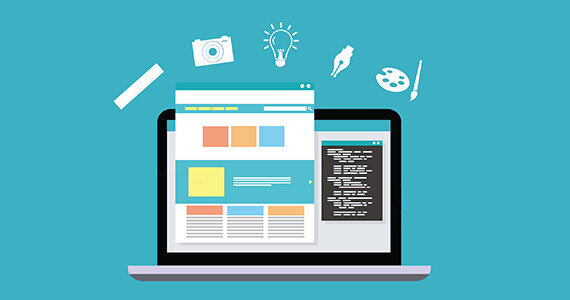 Be visible online
Make sure you're listed at the largest pharma platform dedicated to APIs. Take benefit of our high global Google ranking and our marketing efforts.
Find thousands of validated buyers
Get in contact with new buyers. All users on Pharmaoffer are validated by our team. Build new long term relationships with buyers from everywhere in the world.
Show the best side of yourself
Your company invests a lot in your quality system. Something to be proud of! Which certificates you have are visible to buyers on our product result pages.
How does it work?: from inquiry to order
Pharmaoffer is a platform that connects buyers and suppliers (B2B), which means that you and the buyer are in direct contact with each other. We have digitized the entire process whilst still keeping every aspect relevant to the API business the same as you're used to. We know that you and the buyer want to exchange QA documents, that there's a validation process and you need to discuss topics with each other from time to time. No worry, we got that all covered!
We have been using Pharmaoffer for several years now to promote our APIs worldwide. Our sales outside the Netherlands, which traditionally was our main sales market, have increased by 60%. The platform helped us to improve our online visibility and reach new, serious pharma clients.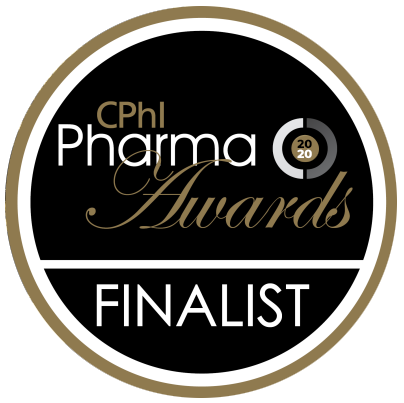 CPhI Pharma Awards 2020
We were selected for the second time in a row as one of the four finalists in the category Excellence in Pharma: Supply Chain, Logistics, and Distribution.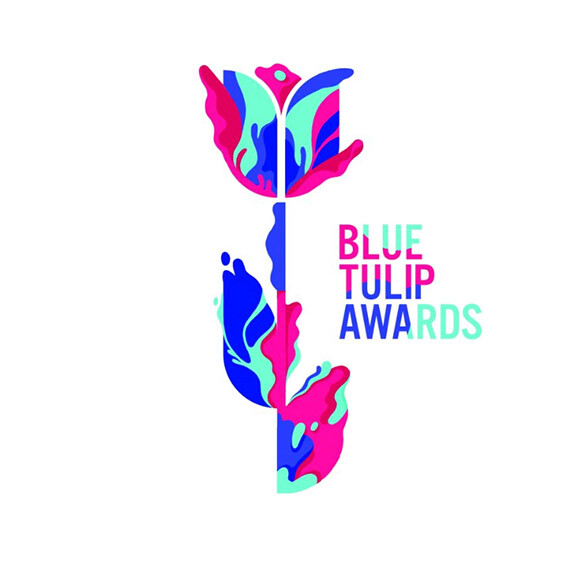 Blue Tulip Awards 2020
The Blue Tulip Awards is organized by Accenture. We survived multiple rounds and made it to the final top 10 candidates out of almost 100 healthcare innovators.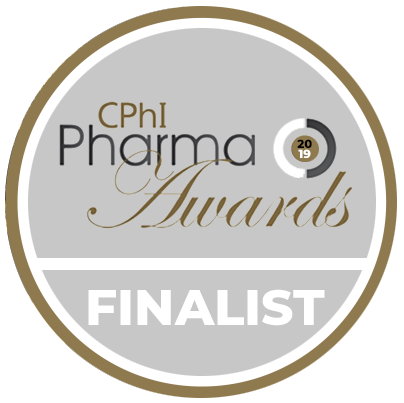 CPhI Pharma Awards 2019
The CPhI is the largest organizer of pharmaceutical exhibitions. We've been nominated as most innovative company in the category Excellence in Pharma: Supply Chain, Logistics, and Distribution.
"Nearly half of all buyers on Pharmaoffer are under 35. These new decision-makers belong to the digital generation"
1. Choose your plan
Select the package that fits best to your company and you'll be online the same day. Together we'll set up your account in order to give you the best online presence.
2. Add your product list
Add your products in your company dashboard and set the right qualifications. Make sure you select the right country of origin and minimum order quantity. 
3. Get inquiries
Buyers worldwide will find you easily during their sourcing process. Everyone can send you inquiries for the products listed on Pharmaoffer. We'll send you an email in case of a new inquiry.
4. Receive orders
Have you sent your offer to the buyer and is everything settled regarding the certificates and other conditions? Then it's time to close the order!
Want to know more?
Leave your details here and we'll contact you about the membership prices and options!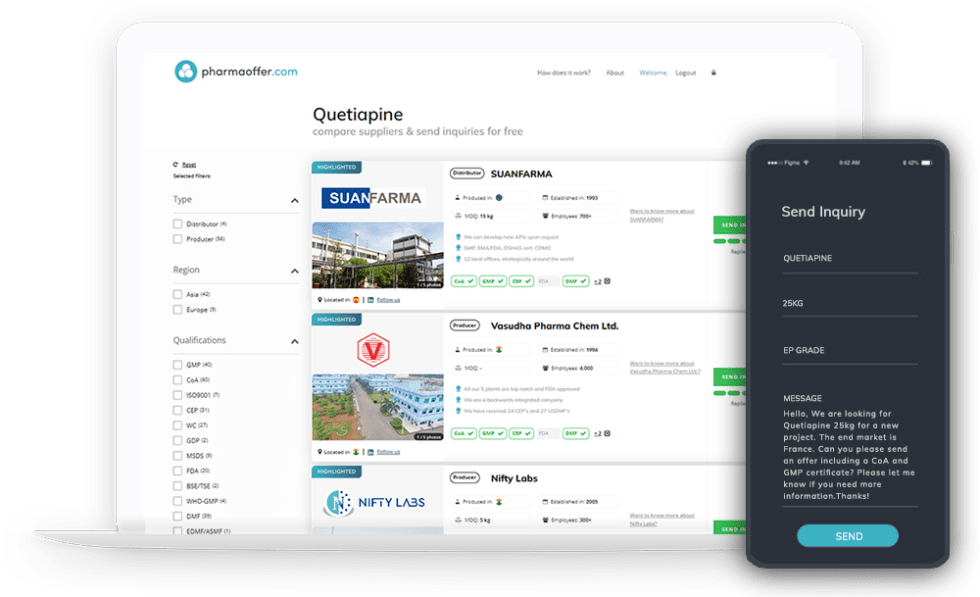 Would you like to know more?