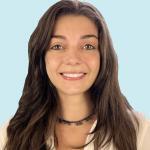 Su Keles | Posted on September 23, 2022
Online visibility matters. As consumer product sales have moved online, the pharmaceutical product market is going digital.
In this new series, we interview pharmaceutical professionals and learn more about the pharma industry and the companies they work for. You would be surprised at how much they have to share! And we promise none of that pharma and business jargon.
For this article, we focus on Olainfarm, a pharmaceutical manufacturer from Latvia, a country rich in culture and nature. We interviewed Didzis Skards, the company's sales manager and market analyst, with more than ten years of experience in pharmaceutical products. Outside work hours, he enjoys sports, movies and exploring the beautiful Latvia. He had some fascinating insights to share, and it was a pleasure to learn more about this well-established company.
Pharmaoffer: Can you describe to me briefly what OlainFarm does?
Didzis Skards: To keep it short, Olainfarm is a well-known pharmaceutical manufacturer from Latvia, the Baltic states. It is one of the largest companies in the region, with over 50 years of experience in the field. The company specializes in FDF ( the actual final medicine that patients consume), API, and Intermediate manufacturing. Currently, our product portfolio includes about 60 FDFs, 25 APIs, and more than 20 intermediates. We are focusing on therapeutic groups like nervous system medications and cardiovascular health, as well as antiviral, antibacterial, and anti-allergic products.
Most of our products are used in the pharma industry. Still, not all of them – to give an interesting example, one of our products is used for "Photoresist" (a light-sensitive material used to make patterns for industrial use) coating in semiconductor manufacturing.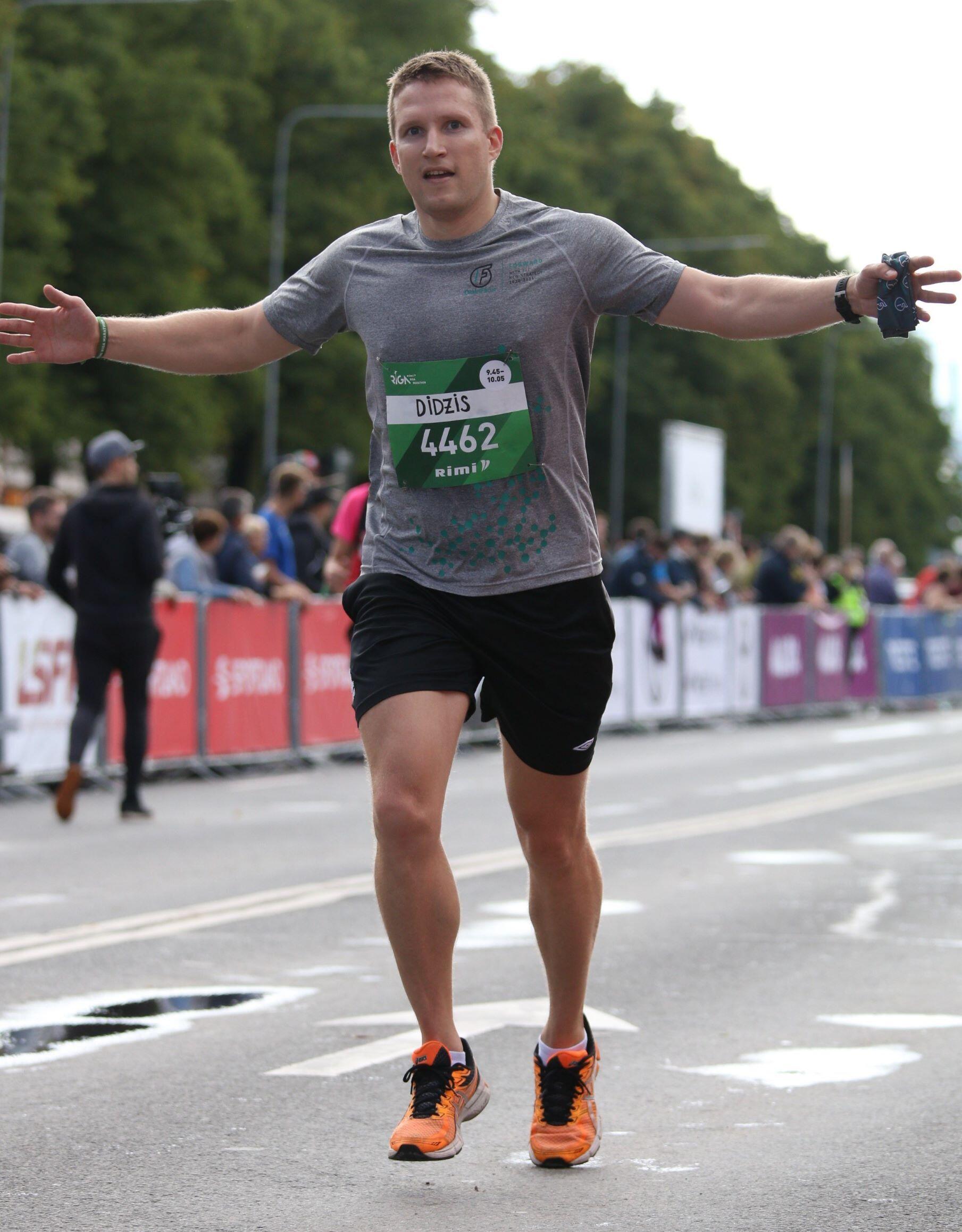 How would you explain the company culture?
Didzis Skards: In terms of mission, we aim to improve the quality of life by developing new and innovative solutions, and making vital medicines more widely available worldwide. But in terms of company culture, this company has quite a long and exciting history. This October, we are celebrating our 50th anniversary. It is very mixed; we have new employees and people who have worked here for a very long time, some even from the start of the company. I have heard stories of how the city was built and exciting things from the early years of factory operation, and you can feel that this company is an essential part of their life, not just a workplace. Most people here are very passionate and proud of what they are doing; this place means a lot to them.
Although we have about 1000 employees, you can still feel a great family atmosphere here. Olaine is not a big city, so everyone is in close touch, and people here know each other – many of them are acquaintances, relatives, or friends outside the company.
OlainFarm has subsidiaries and representative offices in several countries across the globe. Does the multicultural environment you face every day bring any challenges?
Didzis Skards: Yes, this is a good question. Olainfarm has subsidiaries in 9 countries and representative offices and independent representatives in more than 17 countries worldwide, which is why we need to work in a multicultural environment. Also, here in our headquarters in Latvia, we have a wide range of specialists from abroad. The hierarchy structure is different in some countries, which you get familiar with from experience. It comes with time – you get to know other cultures, work habits, and personalities, and it just makes your work more interesting; it is a great experience and cultural exchange.
In the FDF market, you are more territorially limited, but in the API market, there are no borders. We have clients all over the globe – in Brazil, Egypt, Japan, and even Australia. Sometimes you need to keep track of the time zones 😊

I can see on your company's website that OlainFarm is highly involved in CSR (corporate social responsibility) projects. Can you please share a bit more about these activities?
Didzis Skards: I think every company should cooperate and finance these activities, and the bigger your company is, the bigger should be your responsibility towards society. Sooner or later, it will come back in one way or another.
Nowadays, it is trendy to say that a company is sustainable. In Olainfarm, Sustainability is closely linked to corporate governance and can be seen in every single one of our actions. It is a sustainable approach to manufacturing processes, taking care of the environment, the development of our employees, as well as social responsibility towards all stakeholders.
I would like to highlight responsibility towards employees. Olainfarm has developed a modern and safe work environment that meets the requirements of work safety and GMP. We have introduced a human resources policy to ensure that our employees are professional, qualified, and well-motivated. If you take care of your employees, they will give their best to help the company grow.
We also support the community outside the company walls by sponsoring various cultural and sports events and helping students and higher education facilities. I believe that it makes sense to support institutions that prepare specialists for your company, especially in the pharmaceutical industry, because the most significant part of our workforce receives higher education. With Latvian higher education institutions, we also have developed cooperation in the professional field – we often use their services in various R&D projects.
We shouldn't forget about the environment. In the last decades, we have done a tremendous job of reducing waste and emissions, recycling materials, reducing fuel and energy consumption, and so on. We constantly aim to improve the processes and minimize dangerous chemical use in manufacturing.
What do you like the best about how the company operates?
Didzis Skards: I really like how the company is developing in vertical integration. We are manufacturing many key intermediates for our own APIs, which are then used in manufacturing our FDFs. This way, we can keep control of most of the production process. Olainfarm Group also holds several other companies, including drug wholesalers, a pharmacy chain in Latvia, the food supplement company Silvanols, elastic and compression materials manufacturer Tonus Elast, and more.
I think thoughtful business diversification is one of the key elements to survival in today's business environment.

Does OlainFarm have changes planned for the next few years?
Didzis Skards: If we are talking about strategy for upcoming years, it would be product portfolio expansion. With an increased focus on research and development, the company plans to add new finished dosage forms and active pharmaceutical ingredients to its product range each year. In order to do so, we will continue to invest mainly in manufacturing and analytical equipment.
Olainfarm also plans to expand its sphere of activity in Latvia. The company's strategy considers and promotes the need to increase Latvia's innovation capacity and strengthens its technological base. Developing the chemical and pharmaceutical industry on a national level will help create an environment favorable to developing our own company.
Regarding the bigger picture, Olainfarm has ambitious plans at the international level – Our goal is to be among the ten most prominent manufacturing companies in Central and Eastern Europe.

What do you find the most challenging about working for this company/pharma industry? If there are any, can you share a few differences in how pharma companies operate in the Baltic regions?
Didzis Skards: One of the challenging aspects would constantly be evolving quality requirements and the need for more specific product characteristics. The analytical side is continuously changing, so we must keep up with the market. For example, lately, I have received a lot of interest in specific particle sizes or PSD for APIs. So, one of our development projects will be constructing the micronization facility.
In the Baltic region, the main difference is that this is a comparatively small market, and most of our sales come from exports – to be precise, in the API business, all our sales come from exports.

Do you see a shift in European buyers opting more and more for European sources? Or, does Asia still dominate the market without any considerable changes?
Didzis Skards: When COVID hit and material supply chains were disrupted, I heard a lot of opinions that the API industry would shift to Europe. COVID highlighted the problem that all raw material, intermediate and API supply chains are too dependent on China and other far east countries. And here, we are talking not only about Europe but every different market globally, even India. India's dependence on China for APIs shouldn't be underestimated.
In recent years, a lot has been done at both – the national and manufacturer level, but we should understand that these changes will be visible only in the long term. Pharma companies, like every other industry, will likely try to cut production costs to somehow compete in the market. In the upcoming years, I am afraid that the war started by Russia in Ukraine, so the rising energy prices and the current economic instability in the world can have the opposite effect on this switch to European suppliers. No matter what, I still believe there will always be a demand for European quality standards and reliable API sources, especially for local manufacturers.

Knowing that you are an active user of our platform, we can assume that your company's values align with the new digitalization era. Can you share your view on digitalization in the pharma industry? What are the advantages and challenges created by digitalization, especially for the API industry?
Didzis Skards: From my point of view, it might be better to split digitalization into two parts – digitalization in the office place and digitalization in the manufacturing of pharmaceutical products.
In manufacturing, we have done a great job of automating and computerizing the API and FDF manufacturing process. This leads to a rise in productivity and efficiency of the production and allows avoiding human error. Also, most data (like production, quality control, regulatory data, etc.) are now being processed digitally.
In office work, digitalization has skyrocketed recently, and we use all kinds of digital solutions in almost every stage of our work. Not long ago, we were using e-mails and phone calls to communicate. The best case scenario was skype. But currently, we can arrange online meetings in MS Teams or Zoom in a matter of seconds. But communication is not the only aspect where technology changed our work habits. I also use many analytical digital tools in my everyday work to analyse sales data, build forecasts, and scout for new molecules.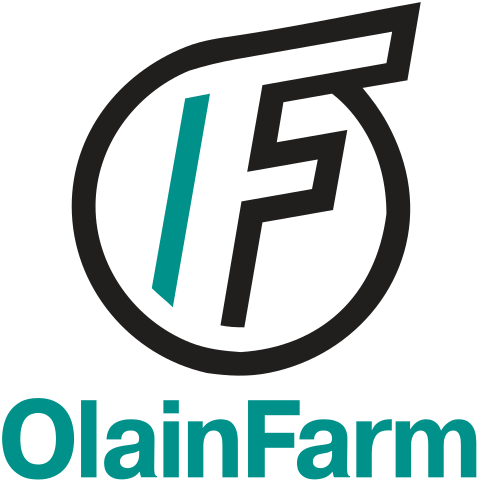 If we are talking about digital market platforms like Pharmaoffer, it is a great new way to stay visible to your potential customers. Online visibility matters. As consumer product sales have moved online, the pharmaceutical product market is going digital. As a seller, I need to make sure that procurement specialists will find me when it is required. Through platforms like Pharmaoffer, the sales process gets more reliable and safe for both sides.
We hope you enjoyed this interview as much as we did. It is always interesting to take a deep dive into this pharmaceutical company. If you want to learn more about this Latvian pharma manufacturer, you should check their company profile on Pharmaoffer. This interview is the first of our series, so there will be more to come soon. Stay tuned for more pharma insights!