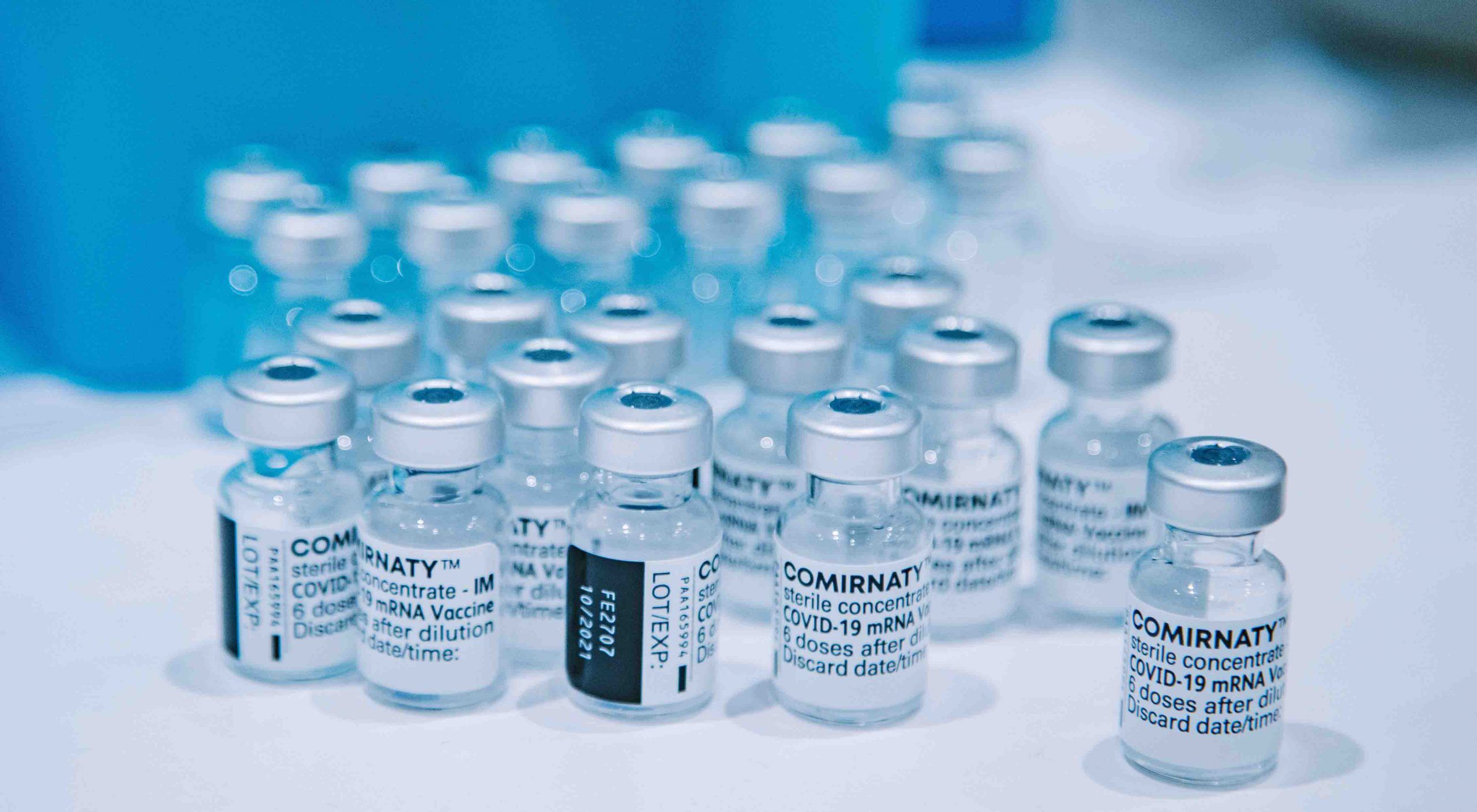 Ammar Badwy | Posted on December 27, 2022
What are CMOs and CDMOs?
Globally, there are thousands of medical researchers working in labs to discover new treatments to improve the quality of life of others. When they've discovered something new that really works, they must feel amazing! But, how would you then get your new medicine to millions of people all over the world? Scientists, are specialized in doing research, not in the production process on an industrial scale.
Besides, they probably don't have the resources to build an entire production plant and get all the required qualifications, equipment and certified staff. This is where a CMO comes into play, a Contract Manufacturing Organization. They are specialized in producing and optimizing medicines for their clients. In this blog will dive into the world of CMOs. You will learn everything you need to know about what CMOs are, who needs them, and how to choose one if you need one.

Who are those CMOs?
You are probably familiar with the big names in the pharmaceutical industry, such as Pfizer, Johnson and Johnson and Roche. But have you ever heard of Lonza, Glatt and Catalent? Those companies are part of the 110 billion dollar CMO market, which continues to expand rapidly.
You are most likely not familiar with most of the CMOs out there because they are like unsung heroes. They manufacture the drugs, but you won't find their names on the label which in general they don't even want. Why is that? Well, because they don't own the property rights for the drugs. 
They get hired by small start-ups, research organizations and even big pharma companies, like J&J, to manufacture the drugs for them. But not all CMOs are the same!
What different types of CMOs are there?
You will find many different letter combinations out there; CMO, CRO, CDMO. What they all have in common is that they provide their services to other companies in the pharmaceutical industry on a contract basis. 
In a way, you can divide them by the phases of product development. There is in fact, a lot of overlap, but you can say the process starts with a Contract Research Organization (CRO), sometimes known as a Clinical Research Organization. It's an organization that takes the lead in managing trials and is responsible for complex medical testing procedures for its clients.
Once the product successfully gets through that early stage, a CDMO, Contract Development & Manufacturing Organization, supports their clients during the drug development phase.
And then, there is the CMO, Contract Manufacturing Organization; they specialize in the production process of an already commercialized drug. They can do parts of the development, but the main focus is to get the production done.
This is just one way of dividing them, but you can also divide them by product groups. For example by APIs, vaccines or ointments. Another way is to separate a CDMO by their focus on discovering new APIs and chemical entities or rather focussing on producing a generic version of a drug after the patent on it has expired.
How to find the right CMO for your project?
When you search for the right CMO for your needs, you should carefully evaluate them and ensure that the CMO can provide you with the right package.
Kurt In Albon is basicly working his entire professional career for Lonza, one of the largest CMOs worldwide. As Director global head of information quality he knows what's important to focus on when selecting a CMO.
'I would pay a visit to the FDA website and check them out for Warning Letters. Try to get an impression on their quality culture. What many pharmaceutical companies do when they're looking for a CMO is they go and do an audit'.

Various CMOs may provide different levels of services regarding formulation, blending, coating, analytical services, packaging, sterilization and shipping.
The first thing you need to do when choosing a CDMO is making sure that they have the right experience and the expertise to handle your product. Secondly, take a tour of the facilities and evaluate their equipment, procedures and staff. You can also check what they know about this particular company within your network or perhaps even contact their clients to learn from their experience.
Finally, yet most importantly- can you see yourself dealing with those people for many years to come? Sometimes it comes down to pure gut feeling. Good communication, mutual understanding and support is vital for this partnership.
Philippe Tschopp is Head of Business Development at Glatt which is a large CDMO. He emphazises that there need to be a good connection between both parties. 'I always say both of us need to be comfortable because comfort level on both ends is important. Because, in the end, in a successful project, you stick together for many many years.' 

How do CDMOs make money?
This depends on what the CDMO makes and what type of company they are. Some companies will charge per batch or weight, such as a price per kg. But you can also think of constructions where rent is paid for the manufacturing site, a fee for development cost and quality services. When a CRO is involved in discovering the product, they can also charge a fixed percentage on the profit.
Sometimes the contracts are so big that a CMO will even build an entire new plant dedicated to just that client!
What does the future hold for the CMOs?
Trends are very positive, and analysts predict that the CMO market will increase by almost 50% by 2025, reaching a global value of 162.1 billion US dollars. 
One reason for the growth in the CMO market is the evolving AI drug discovery techniques, which accelerates the time it takes new drug entities to reach the market and substantially lowers the research costs. This means that new manufacturing capacities will be in high demand soon, as such technologies evolve further. 

In conclusion
When contracting a CMO or CDMO, you will have the peace of mind to get the necessary support with the regulatory aspects. You will have to worry much less about scaling up, establishing GMP compliant processes and having the proper regulatory approvals. CDMOs are highly experienced in creating compliant and effective manufacturing processes, and they will have your back. On the other hand, you get dependent on another company. You have to ensure that everything like intellectual property, quality, costs and data security are covered in your contracts. One thing is for sure- CMOs are essential in the chain of the pharmaceutical industry and they are here to stay.