Analytics
Unique data about your APIs
Would you like to know who is interested in your products? Where are these potential clients located? And what kind of pharma companies they are? We understand. Thanks to the hundreds of thousands of pharma professionals using Pharmaoffer, we are able to get interesting insights on these topics.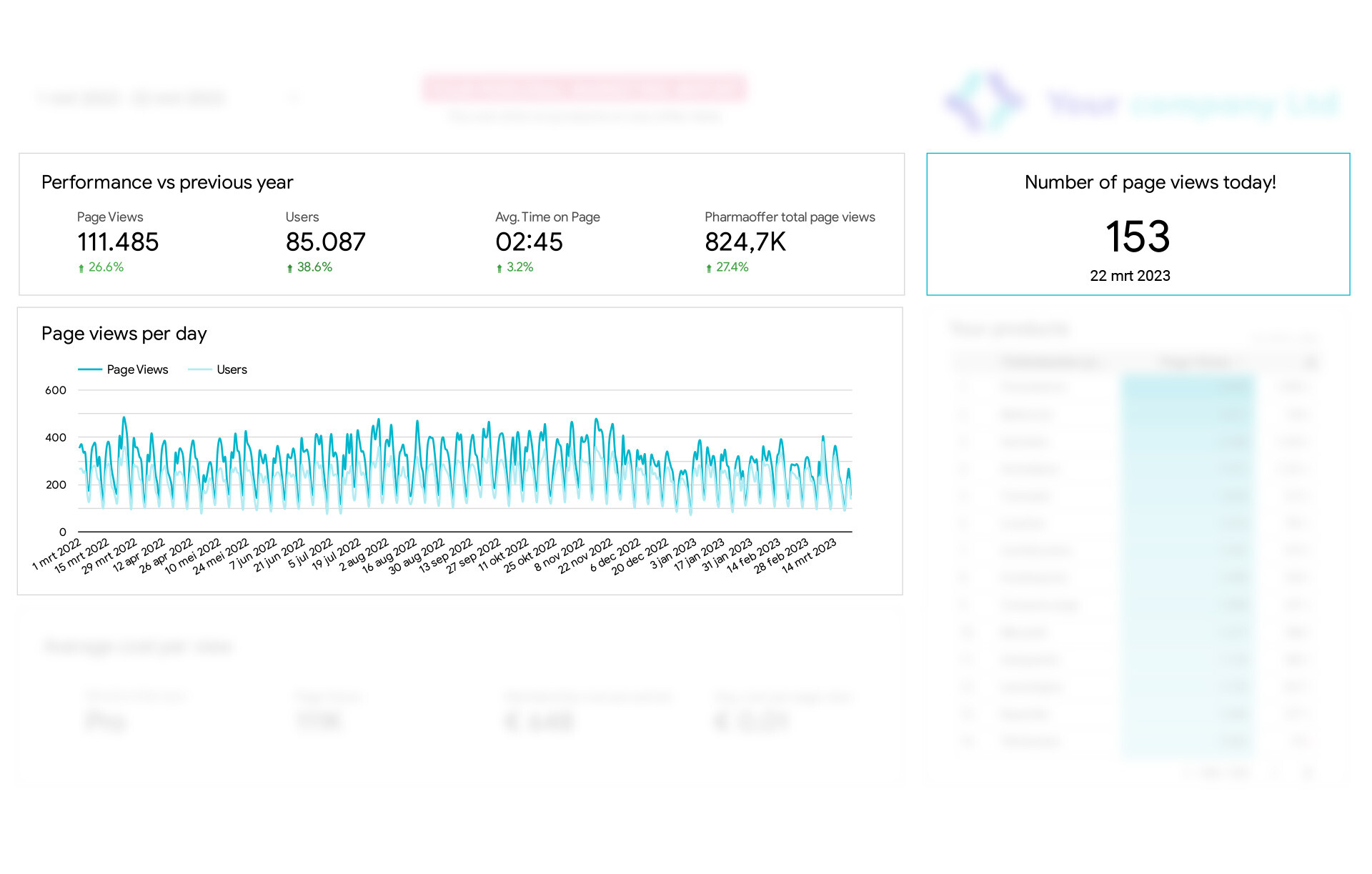 Your performance
If you become a supplier on Pharmaoffer, you want to know how you perform, not only in terms of leads but also based on brand awareness. In other words, how many people have seen your company? Very important, of course!
Trends on your products

Sometimes there is an increase in demand for certain APIs. This can be based on shortages, problems in the supply chain, a research breakthrough, etc. You'll find those trends first in your analytic reports on Pharmaoffer.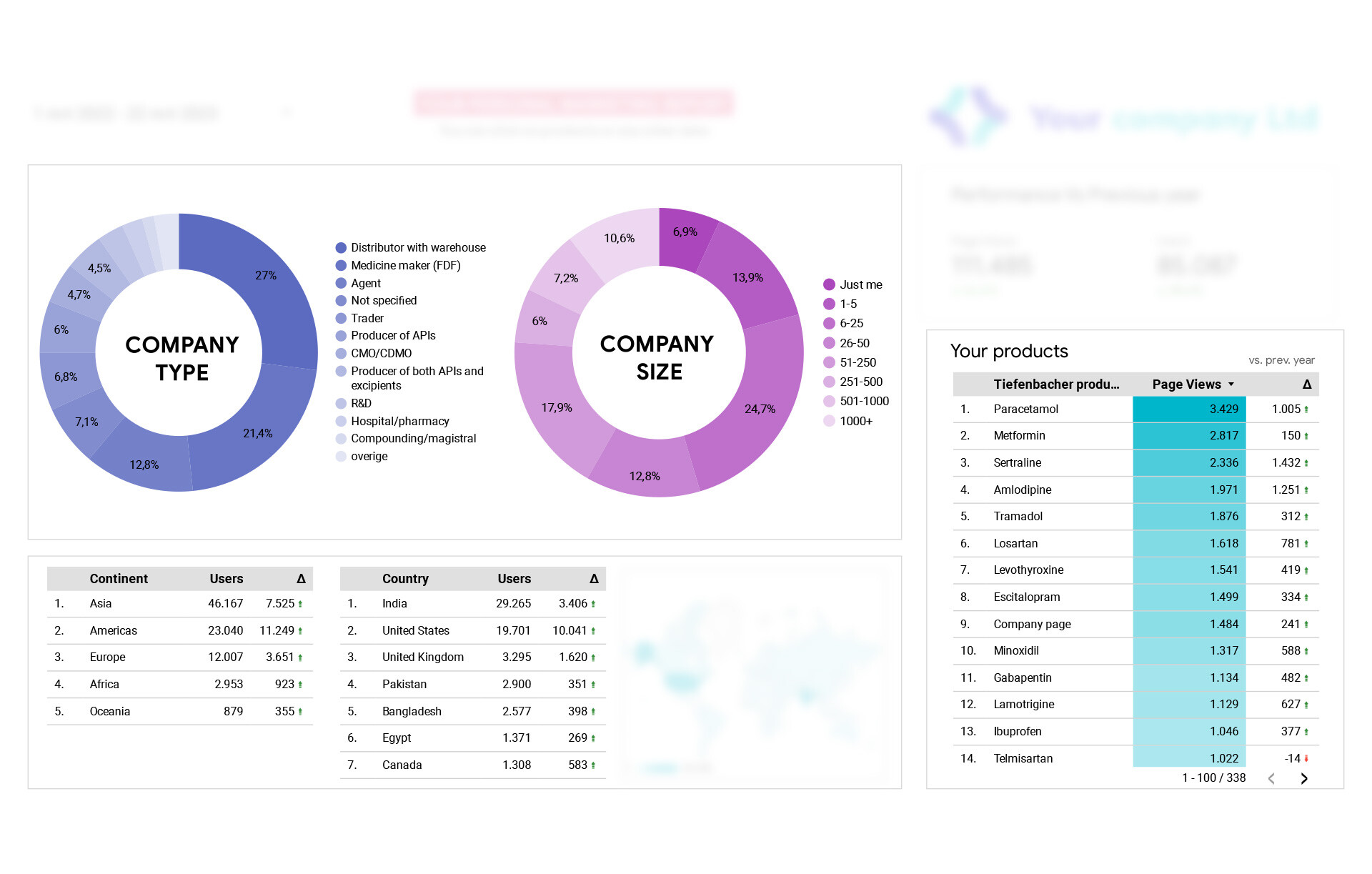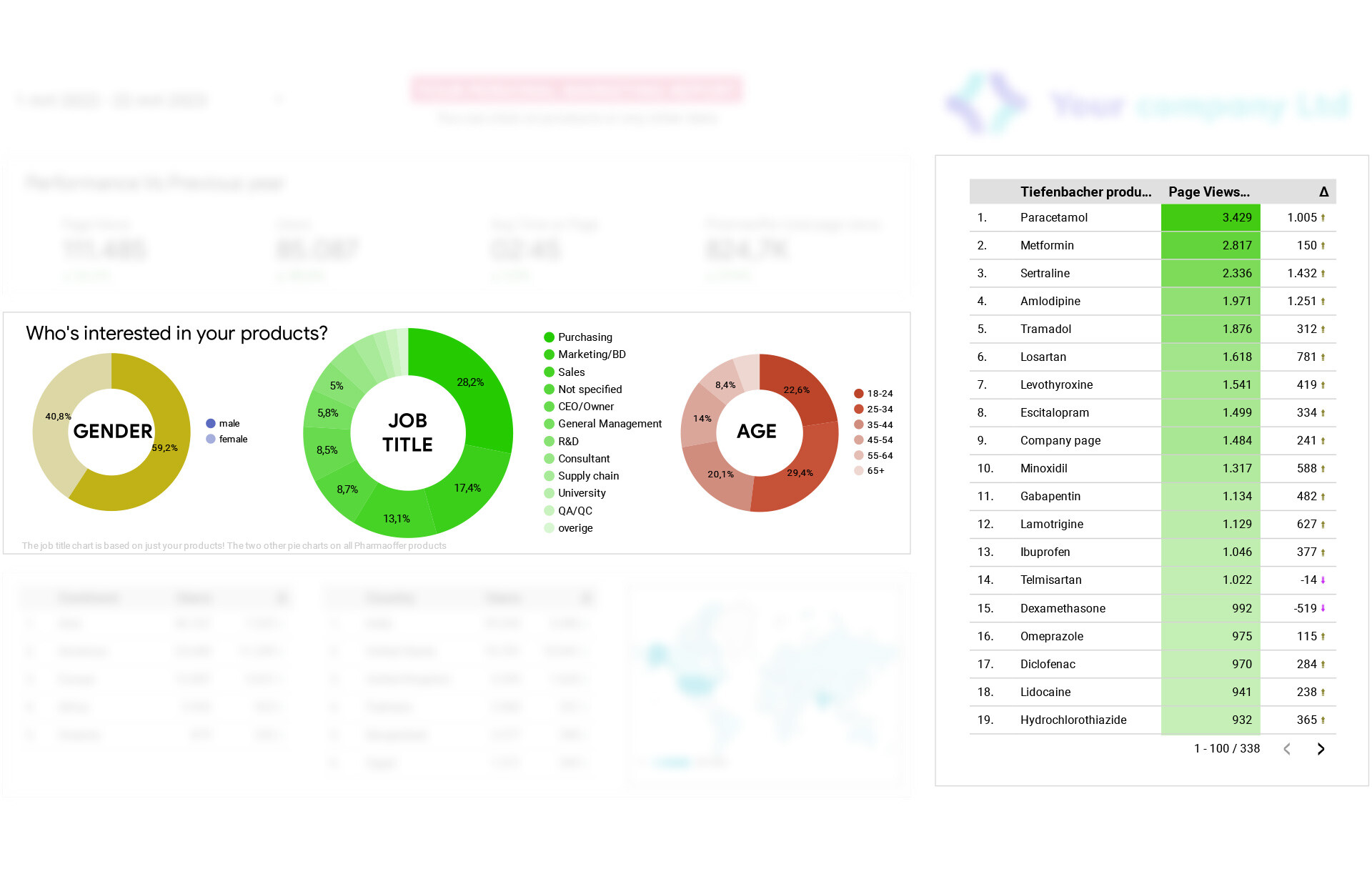 Your target audience
Our analytic reports are interactive, which means that you can filter on everything you'd like to know. For example: Which of my products were most popular in Europe in the last 30 days? Or, show me which products are most popular for CMOs in India in the last year.
Ready to Boost Your API Sales?
Don't miss out on valuable opportunities to expand your business. Join Pharmaoffer's growing community of verified API buyers and start receiving leads that matter!
Register as a supplier now and take advantage of our user-friendly platform designed to empower your business growth.
Benefits of becoming a supplier on Pharmaoffer:
Access to a large pool of qualified buyers: Pharmaoffer has a large database of buyers, so you can reach a wider audience with your products.
Increased visibility: Your products will be listed on Pharmaoffer's website, increasing your visibility to potential buyers.
Transparency: Buyers can see your certifications and other information about your company, so they can be confident that they are getting high-quality ingredients from a reputable supplier.
Global API Market: Pharmaoffer embraces the entire API market on its platform, ensuring you don't miss out on any opportunity to showcase your products to potential buyers.
Convenience: Pharmaoffer is an online platform, so you can easily manage your listings and communicate with buyers from anywhere in the world.