Be visible
on the largest online
marketplace for APIs
The pharmaceutical industry is all about personal relations. We understand that because you want to know who you're doing business with. That's why we've always been focusing on showing our buyers who the suppliers are.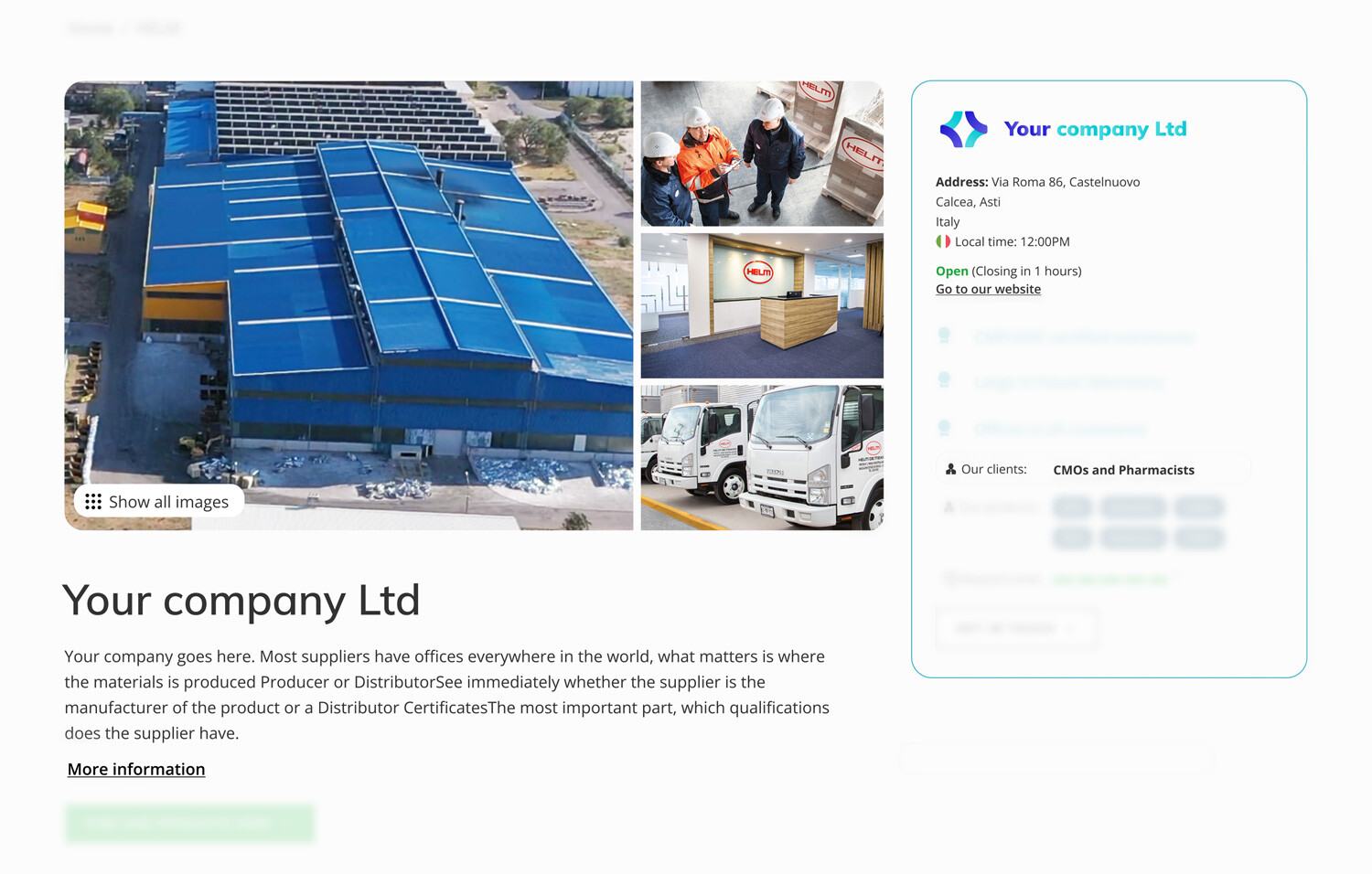 Company information + identity
Your company page on Pharmaoffer is the place where buyers can find everything they want to know about. It's the first step in creating trust. We show information such as pictures, addresses, opening hours, your unique selling points, etc. You are also able to edit the information yourself.
Engage with potential clients

Today, companies spent more time on content then ever before. If there are interesting articles about your company, LinkedIn posts, or upcoming events, or you want to invite our clients to follow you on socials, everything is possible!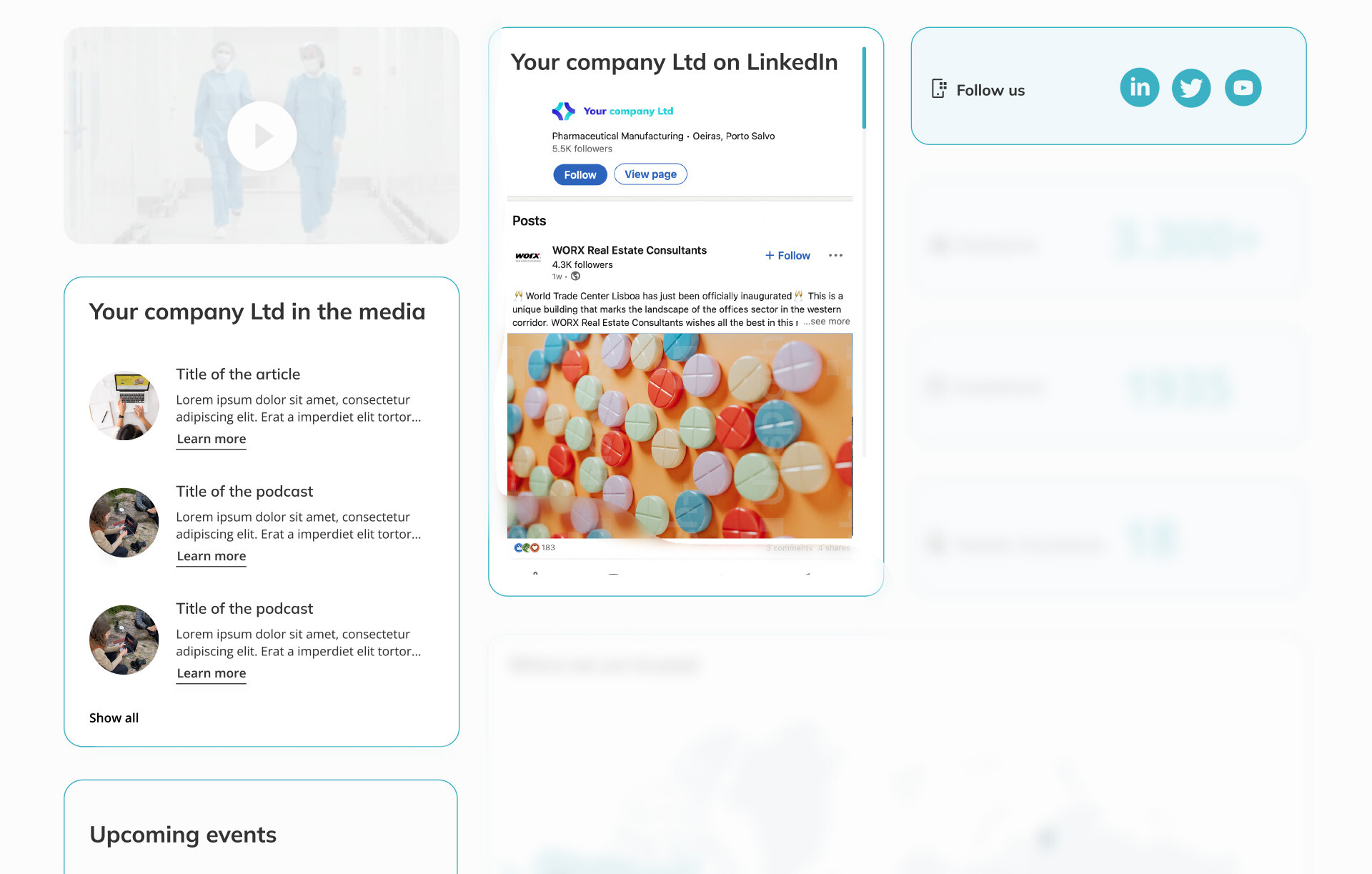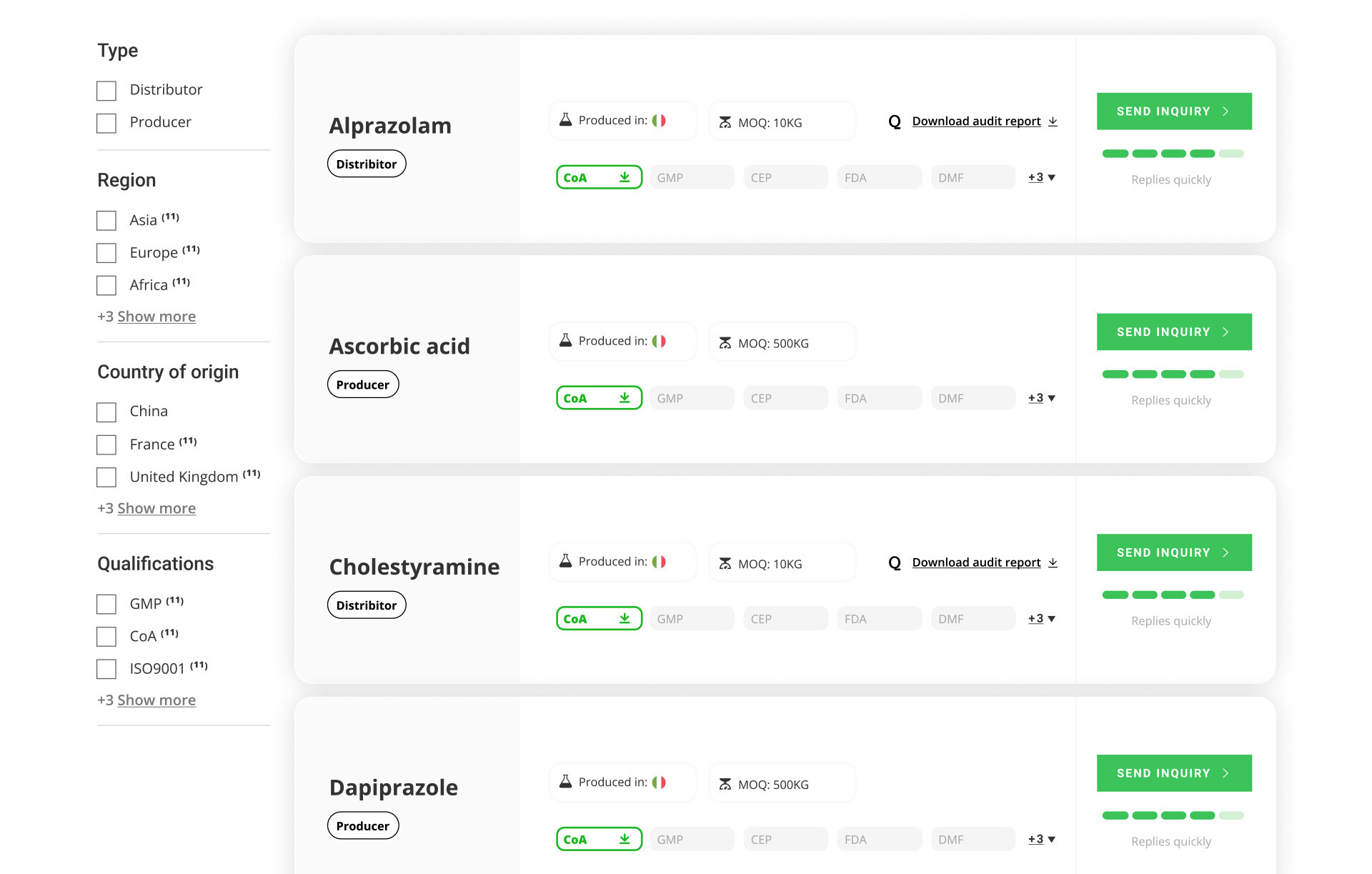 Share your product portfolio
There are some pretty well know pharmaceutical companies in the market. But that doesn't always mean that everyone knows which APIs they're selling. On your company page, you can show an overview of all products you're selling, including the available documents, MOQ, country of origin, whether you're the manufacturer or distributor.
Show them who you are!
All our company pages are in the same format, which makes it easier for our clients to compare suppliers quicker. If you want to know quickly how many employees there are working at a supplier or want to know when they were established, you'll find it in a blink of an eye. For more information, we motivate our clients to visit your website.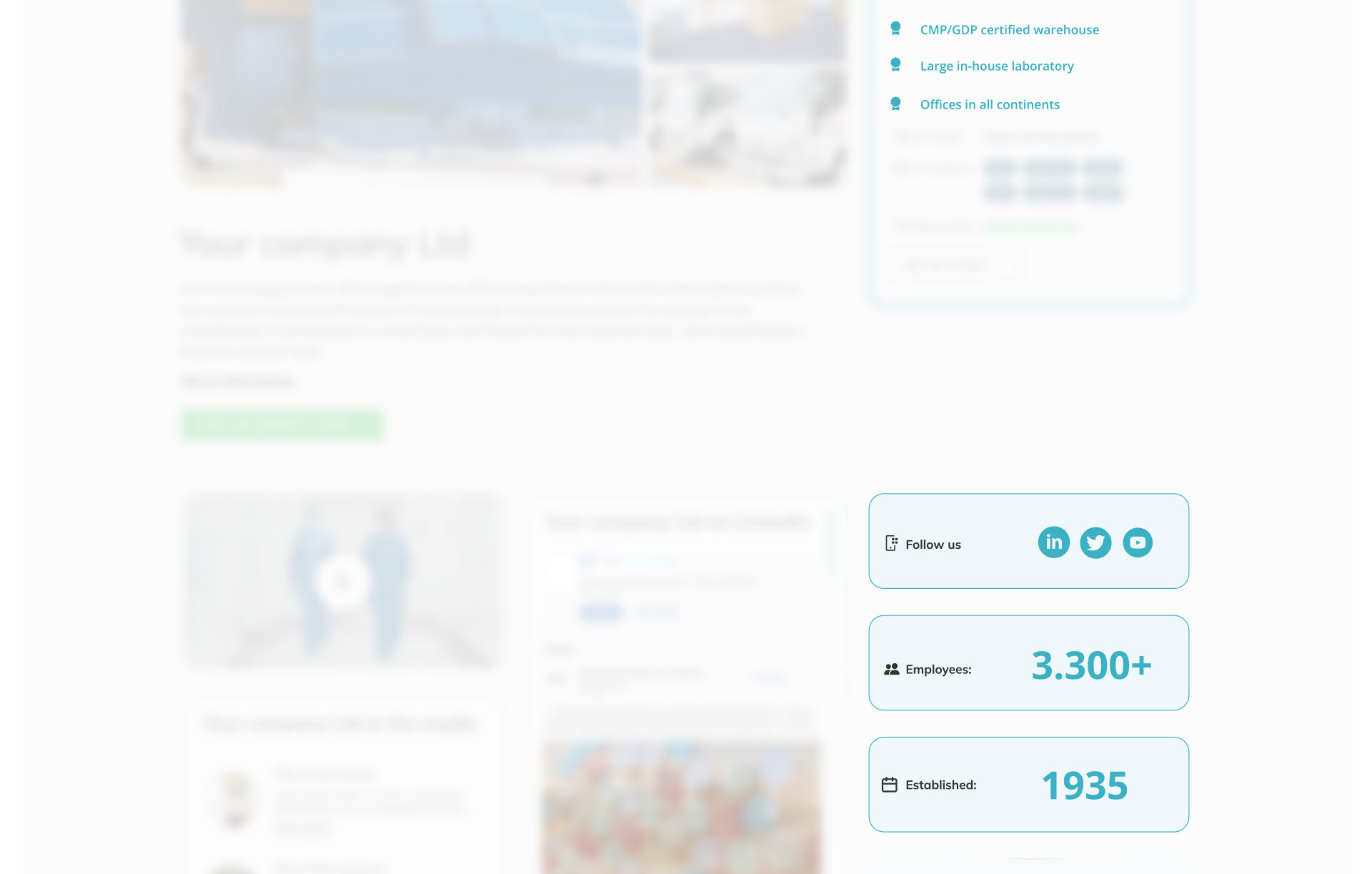 Ready to Boost Your API Sales?
Don't miss out on valuable opportunities to expand your business. Join Pharmaoffer's growing community of verified API buyers and start receiving leads that matter!
Register as a supplier now and take advantage of our user-friendly platform designed to empower your business growth.
Benefits of becoming a supplier on Pharmaoffer:
Access to a large pool of qualified buyers: Pharmaoffer has a large database of buyers, so you can reach a wider audience with your products.
Increased visibility: Your products will be listed on Pharmaoffer's website, increasing your visibility to potential buyers.
Transparency: Buyers can see your certifications and other information about your company, so they can be confident that they are getting high-quality ingredients from a reputable supplier.
Global API Market: Pharmaoffer embraces the entire API market on its platform, ensuring you don't miss out on any opportunity to showcase your products to potential buyers.
Convenience: Pharmaoffer is an online platform, so you can easily manage your listings and communicate with buyers from anywhere in the world.